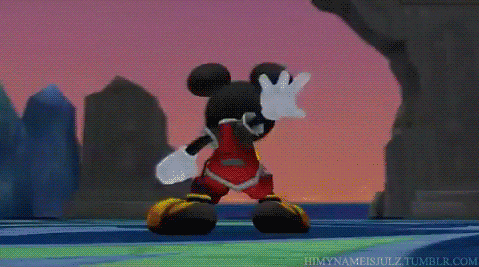 The Kingdom Hearts Series has long evaded being on the Xbox family of consoles until the most recent Kingdom Hearts III. Now in 2020 you can have them all on the Xbox One.
#KingdomHearts
"Following the launch of KINGDOM HEARTS III earlier this year, which quickly surpassed five million shipments and digital sales worldwide, players will soon be able to experience where it all began with the following two compilations;
KINGDOM HEARTS HD 1.5 + 2.5 ReMIX
KINGDOM HEARTS FINAL MIX
KINGDOM HEARTS Re:Chain of Memories
KINGDOM HEARTS 358/2 Days (HD remastered cinematics)
KINGDOM HEARTS II FINAL MIX
KINGDOM HEARTS Birth by Sleep FINAL MIX
KINGDOM HEARTS Re:coded (HD remastered cinematics)
KINGDOM HEARTS HD 2.8 Final Chapter Prologue
KINGDOM HEARTS Dream Drop Distance HD
KINGDOM HEARTS 0.2: Birth by Sleep – A fragmentary passage –
KINGDOM HEARTS χ Back Cover (movie)
In addition, for anyone yet to experience the magic of KINGDOM HEARTS III, a free demo is now available, featuring the magical worlds of Hercules and Toy Story. The demo is available as a free download on the Xbox One family of devices and PlayStation®4 computer entertainment system. In the demo, players will face off against the formidable Rock Titan in the picturesque, yet dangerous, world of Olympus from Disney's Hercules. Players can also team up with beloved characters Buzz and Woody from Toy Story to take down the Heartless and explore Galaxy Toys.
For players eager to continue their adventure after the demo ends, save data until the end of the Hercules section can be transferred into the full retail version of KINGDOM HEARTS III. Additionally, the demo allows players to view the "Memory Archive" videos, a collection of essential cutscenes that allow players to get caught up on the story of KINGDOM HEARTS." ~
Square Enix
Thoughts
It's about time... I was starting to question Square's logic for constantly re-releasing versions of Kingdom Hearts for the PlayStation Family of Consoles and not for the Xbox. Especially knowing they are were going to develop the conclusion to the saga for the Xbox One. It may be a year late but it is still a great buy for Kingdom Hearts fans.
Kingdom Hearts 1.5 +2.5 as well as Kingdom Hearts 2.8 Final Chapter Prologue will be available for the Xbox One in 2020.